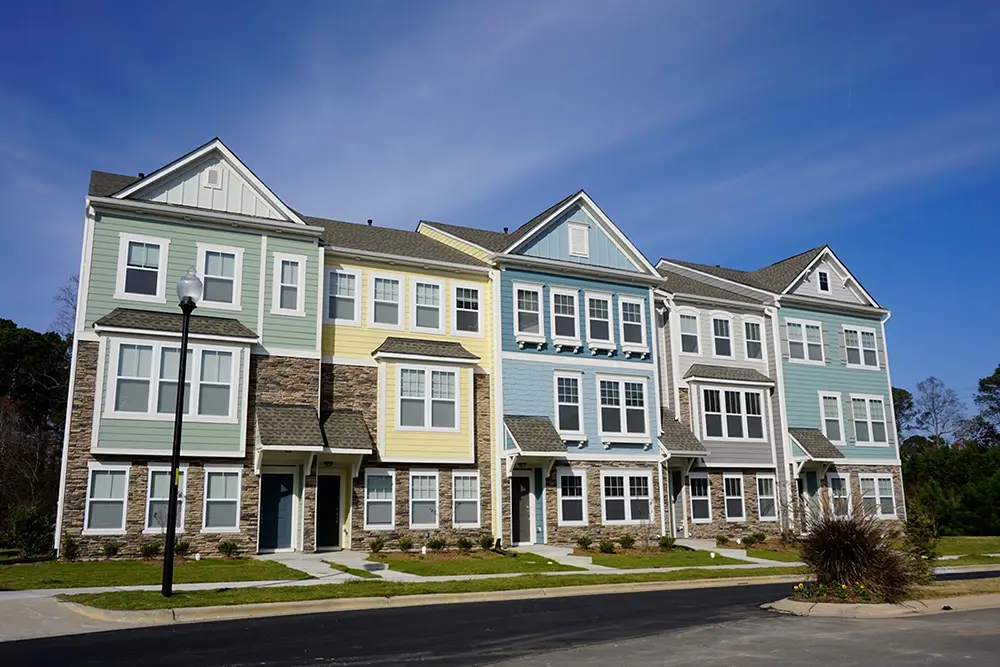 If you purchased a property that has an HOA congrats, get familiar with the rules and regulations of the HOA. No two HOAs are the same. The first step to achieving and maintaining HOA compliance is thoroughly understanding their specific rules, which will be laid out in its Declaration of Covenants, Conditions and Restrictions. You will also want to figure out who is responsible for the exterior painting maintenance of your property.
Most HOA's are responsible for maintaining townhomes, condos, and communal areas. Stand-alone single-family homes are usually maintained by the individual owner. How you proceed depends on the type of property you have and who is responsible for the maintenance.
How Permanent Coatings Save Homeowner Associations (HOA's) Money on Exterior Painting
There are many benefits of using Home Shield Coating® to protect the exterior of a property. Traditional paints are designed by default to last 3 to 5 years on average because paint stores want to keep selling paint. In turn Home Shield Coating® was designed for a different purpose. To be used where a long-lasting coating was needed in the commercial and industrial sectors. Home Shield Coating® will last 3 to 4 times longer than traditional paint saving property owners money on maintenance and costly structural repairs.
Homeowner Association (HOA's) Exterior Painting for Individual Homeowners
When an individual homeowner hires us, we provide them with a copy of our business license and insurance so they can present it to the HOA. HOA's will not allow any company to perform work without showing a business license and insurance. If the homeowner choses to keep the same color that's currently on their home the process is much easier, and the HOA gives approval relatively quickly. If the homeowner would like to change the color that is currently on their home this will require a little bit more approval time. The HOA will hand the homeowner an approved color pallet for the community. The homeowner can pick any of the approved community colors. If you would like to change the color to a noncommunity approved color this can take months and they still may tell you no. If you decide to change the color for a none approved community color without approval. The HOA can and will impose daily fines and even take you to court and force you to change the color. We have witnessed both scenarios firsthand.
Homeowner Association (HOA's) Exterior Painting for Townhome and Condo Owners
If you own a townhome or a condo your HOA is usually responsible for the exterior property maintenance. When this is the case, we usually get contacted by a board member to provide them with an estimate. We put a proposal together for one unit or the entire community. We then come out to the next board meeting introduce our company and product. Some owners see value in paying more for a longer lasting product while others simply don't plan on living in the community long enough to care. When there are multiple decision makers involved with different opinions and budgets things can take a little bit longer to get approved. We have the experience to navigate you thru the HOA process. Contact us today to schedule your property inspection Estimate.