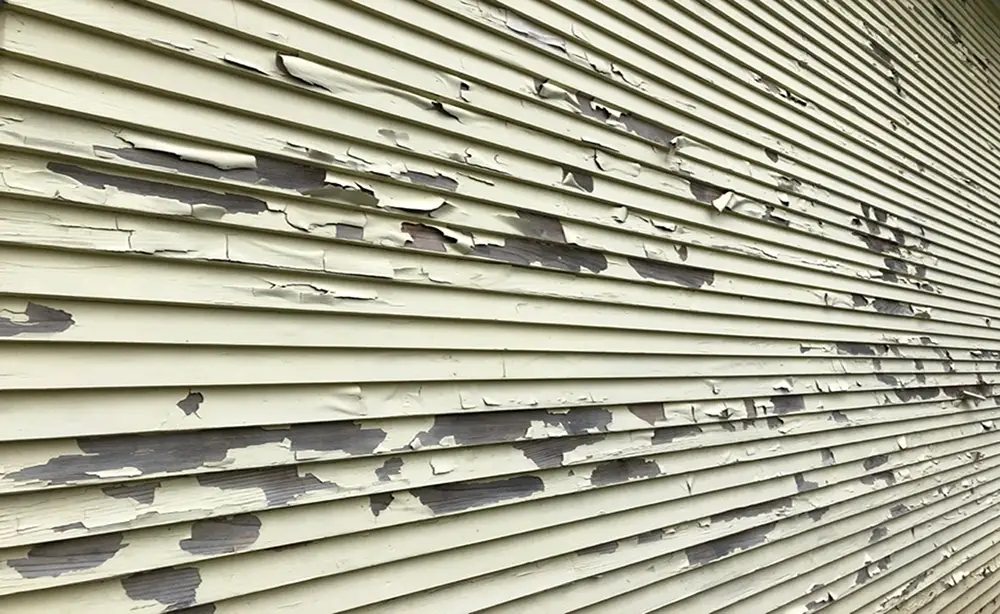 Why Just Paint Again?
One of the most frequent questions from our customers is, "Why does my cedar siding peel every three to five years?" The straightforward answer: repeated painting. Adding more layers of latex paint to Cedar Siding accelerates the peeling process. So, if you know it will peel, why continue painting?

How Frequently Should I Stain?
Cedar Siding benefits from staining rather than painting. Staining every five years helps maintain its appearance and prevents warping and splitting. However, depending on your home's size, this can be a costly routine in the long run. Unfortunately, maintaining a Cedar Sided house does involve some upkeep.
Stain vs. Paint: What's the Difference?
Stains are transparent and penetrate the cedar siding. Using oil-based stains isn't particularly advantageous; they don't offer increased longevity. Over time, stains can become uneven and begin to peel. On the other hand, "solid stains" or latex paints sit on the Cedar Siding's surface. This layer will typically begin to peel within 3 to 5 years.
What Alternatives Do I Have?
Some homeowners choose to leave their Cedar Siding untouched, which leads to a natural blackening from mold. Another option is to maintain a regular schedule of staining every five years, integrating this expense into your household budget.
Are There More Permanent Solutions?
Certainly! One solution is to replace the Cedar Siding with alternatives like Hardie Board® or Lp Smart Side®. Both mimic the appearance of Cedar Siding but are pricier. We offer both products and can provide a quote upon request. Another option is to retain your current siding and apply a durable coating system. For instance, Home Shield Coating® was crafted for commercial use and comes with a 30-year combined warranty, including a unique 10-year labor guarantee. To explore this option further, consider scheduling a Property Inspection Estimate.